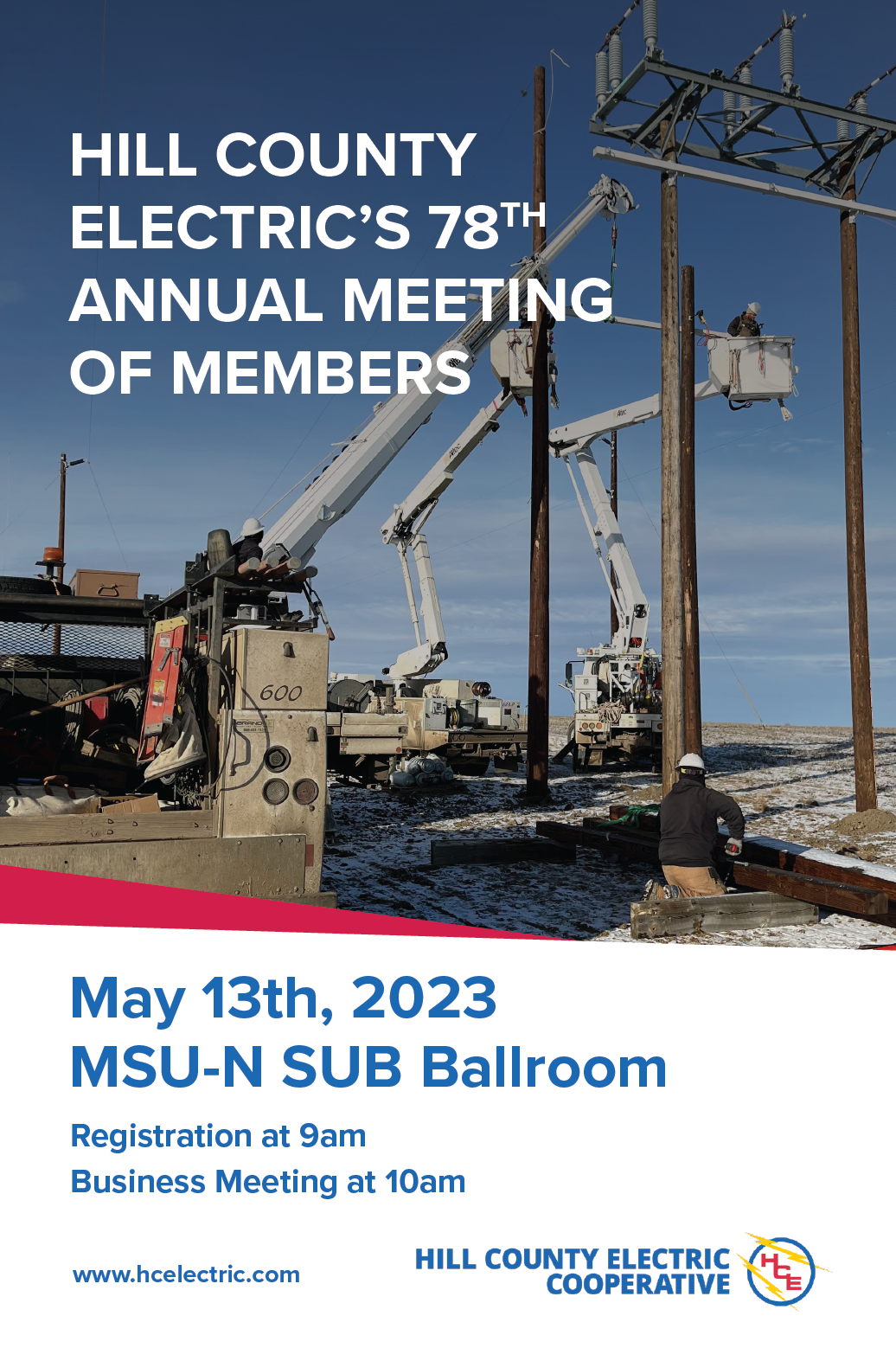 The 78th Annual Meeting of Members of Hill County Electric Cooperative, Incorporated of Havre, Montana, will be held on Saturday, May 13th, 2023 at 10:00 a.m. in the Ballroom of the Student Union Building on the campus of Montana State University Northern in Havre, Montana, to take action on the following matters:
The election of two trustees of the Cooperative. Voting may occur via mail or in person.
Passing upon reports of officers, trustees and committees for the year 2022.
Transacting such other business as may come before the meeting and any adjournments thereof.
The following members have turned in petitions to run for perspective districts in accordance to the Bylaws:
District 2 - Trevor Standing Rock - PO Box 164, Box Elder, MT 59521
District 3 - Leslie Smith - PO Box 252, Rudyard, MT 59540
The person or persons to whom this notice is addressed indicates the name in which the membership is carried. Voting must be done by the member, or in the case of joint membership, by only one of the joint members.
Registration for the business meeting begins at 9:00 a.m. in the MSU-Northern Student Union Building. The business meeting will begin at 10:00 a.m. and a buffet lunch will begin immediately following the meeting.
Nick Siebrasse
District 5
Secretary & Treasurer
April 19, 2023